Close your eyes: it's a spring Sunday in Palermo, a bright and colourful day, the sun flooding the city streets and the scent of flowers expands through air.
How could you better celebrate the day which is ritually dedicated to relax while you're on holiday than slowing down ever more, postponing excursions and visits and stop a few hours more by the hotel, to enjoy sun, music and bubbles on our panoramic rooftop?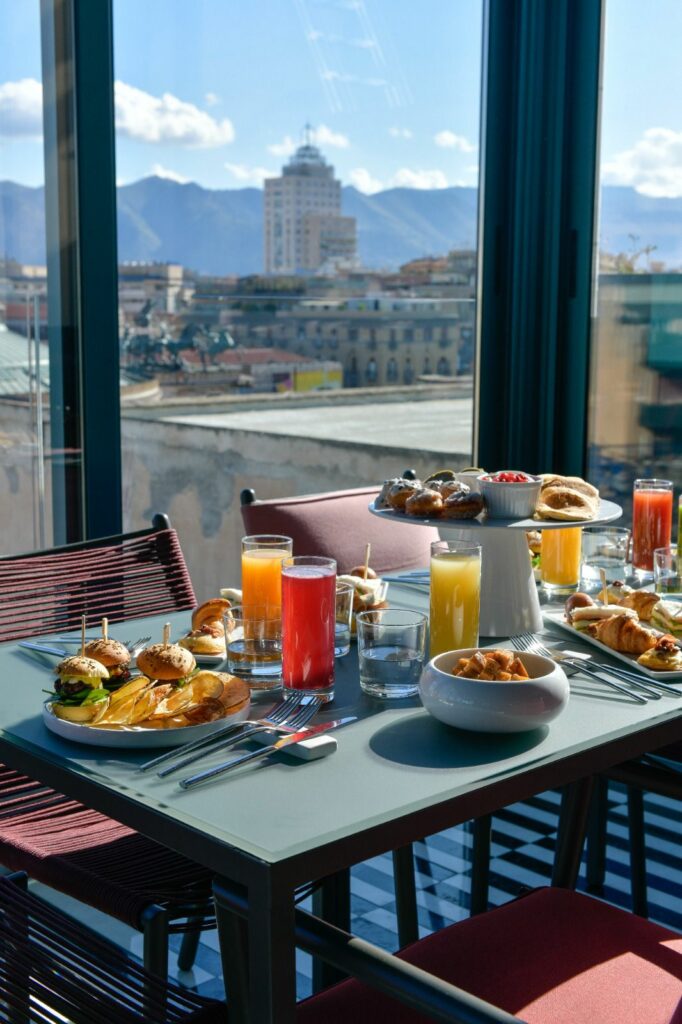 Osservatorio Rooftop – the restaurant and mixology bar combining food and wine culture, design and a breathtaking view over the city – has prepared for you a complete proposal to make your Sunday in Palermo even more special.
Served every Sunday from 12 to 15, our brunch menu includes a buffet sweet and savoury selection of traditional brunch dishes, ranging from avocado and salmon club sandwich to pancakes with maple syrup and fresh fruit, and including some very local flavours like savoury maritozzo or ricotta and chocolate krapfen; you can also add a dish of your choice from our kitchen and add your favourite cocktail or opt for a full detox Sunday with a fresh smoothie or juice.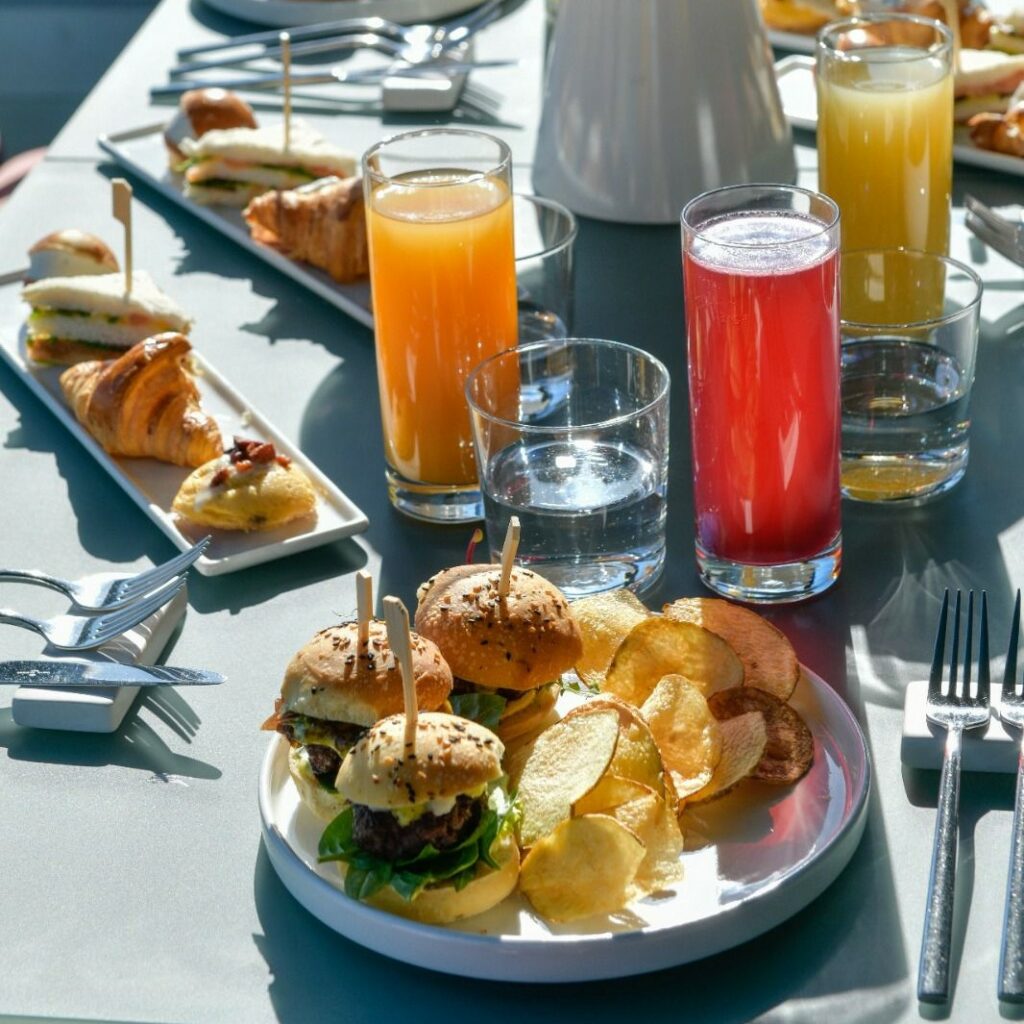 Menu has a price of € 25,00 per person, beverages not included, and can be booked directly at our Front Desk or by selecting it as an extra service after you have booked your room in our Online Booking section.