The new rooftop lounge at the eight floor is the most relevant new feature of the hotel after the 2022 restyling.  A new spaces facing Monte Pellegrino and Utveggio Castle on one side, and the tips of the mountains circling the Golden Basin on the other, it overlooks the city rootfops and Teatro Politeama Garibaldi with its iconic chariot. This space combines the brightness of an outdoor environment, thanks to its full lenght windows and opening roof, and the comfort of the indoors. The rooftop lounge is where hotel breakfast is served and hosts Osservatorio – Fine Restaurant & Mixology Rooftop.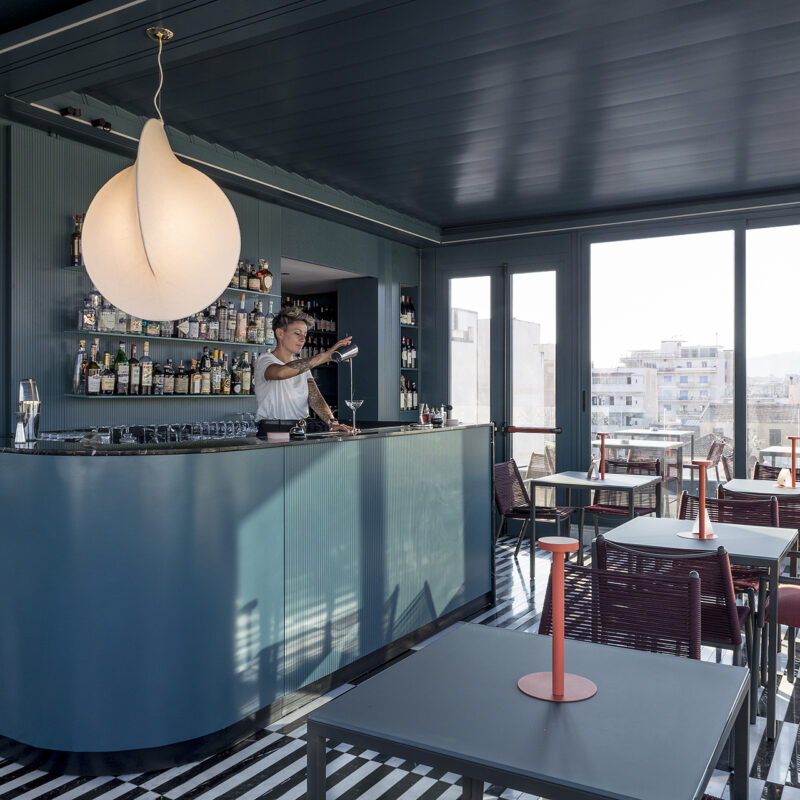 Italian-style breakfast
Classic italian-style breakfast meets international taste: guests can make their choices among a selection of sweet specialties including croissants with handmade filling, handbaked products from our chef including shortbreads, brioches and bread, cakes and tarts – but also savoury delicatessen like freshly made eggs, focaccias, sfincione pizza and local cheeses and cold cuts. Breakfast also offers healthy choices like fresh fruit, yoghurt and cereals, hot beverages and juices from our cafeteria. A brand new à-la-carte menu will also be features, with delicious options like croque-monsieur and our amazing handmade pancakes.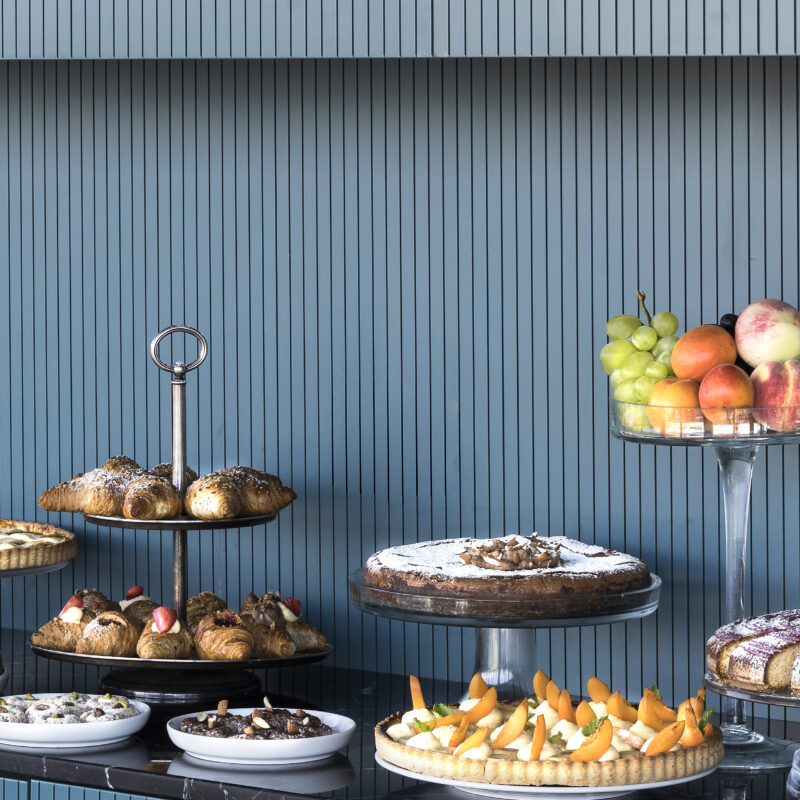 The hotel rooftop lounge is also a living space for working peacefully with full concentration, enjoying sunlight and a nice cup of coffee too. Accessible to guests all throughout the day, it is the perfect place for reading, eating a sandwich for lunch or have a glass of wine while waiting to meet a friend to see the sights or for a business appointment.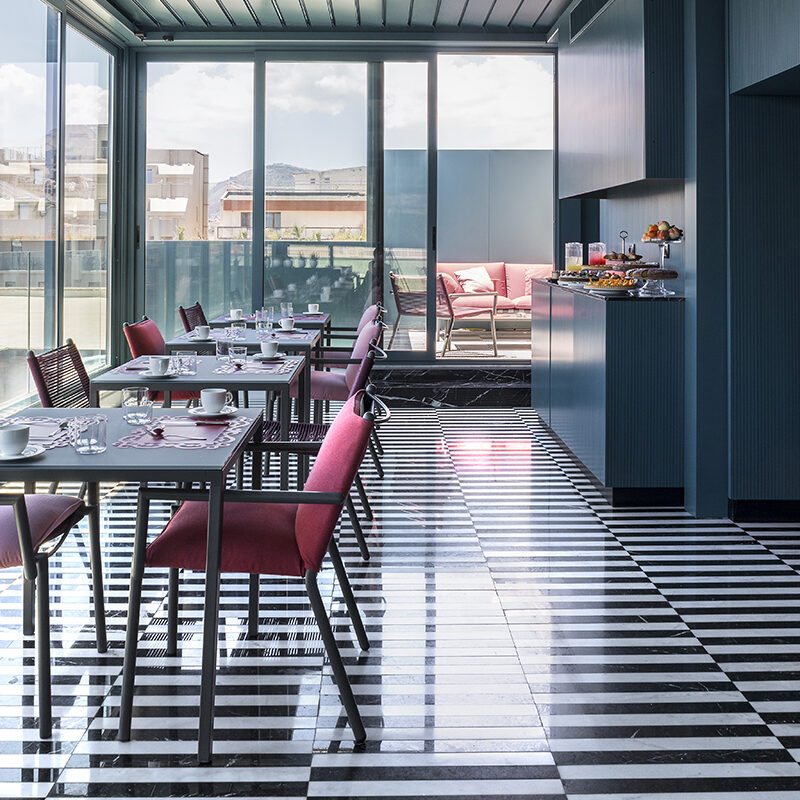 Our Restaurant
Osservatorio - A journey into Taste
Look at the city from the top, savouring with your eyes and experimenting with taste. Osservatorio - Fine Restaurant and Mixology Rooftop's pledges for sensory experiences, in a quest for the perfect balance between taste, perfumes and emotions.
Explore our Restaurant