Editorial —
26 September 2022
Wine tells tales, unites people, makes travellers resonate with places: this is why we want to take you to our three favourite spots in Palermo where wine turns into magic.
Dal Barone is on via Alessandro Paternostro 87, in the heart of the historical city centre, a few steps away from Corso Vittorio Emanuele and piazza Borsa. A former historical shop, this bar is open and bright, besides being handmade, from textiles made with a weaving loom to carpentry; bearing no clear threshold between inside and outside, it is an oasis in the middle of the noisy mixology bars in the surroundings. Fabrizio and Giulietta, the two hosts of Dal Barone, will welcome you at their tables (just a few, booking is strongly recommended) and will help you choose the perfect natural wine for you and a delicious plateau of local produce by small breeders to go with. A journey through an industrial- processing-free Sicily.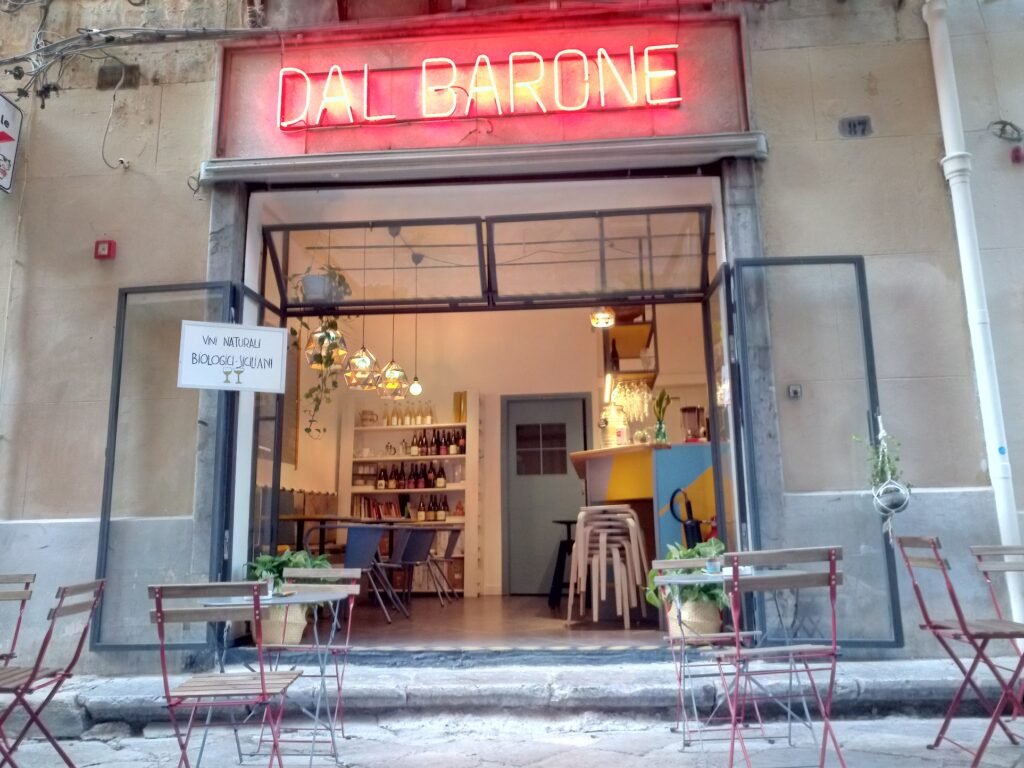 Bottega Monteleone is in via Monteleone 10, on the edge of the Olivella area, in a quiet little street of the labyrith that unites Teatro Massimo to via Roma. A lovely place to spend one evening among natural wines, craft beers and platters with local produce. The discreet courtesy of Angelo and Katia will be the a pass for a night of good drinking in this hidden and pleasant city centre corner.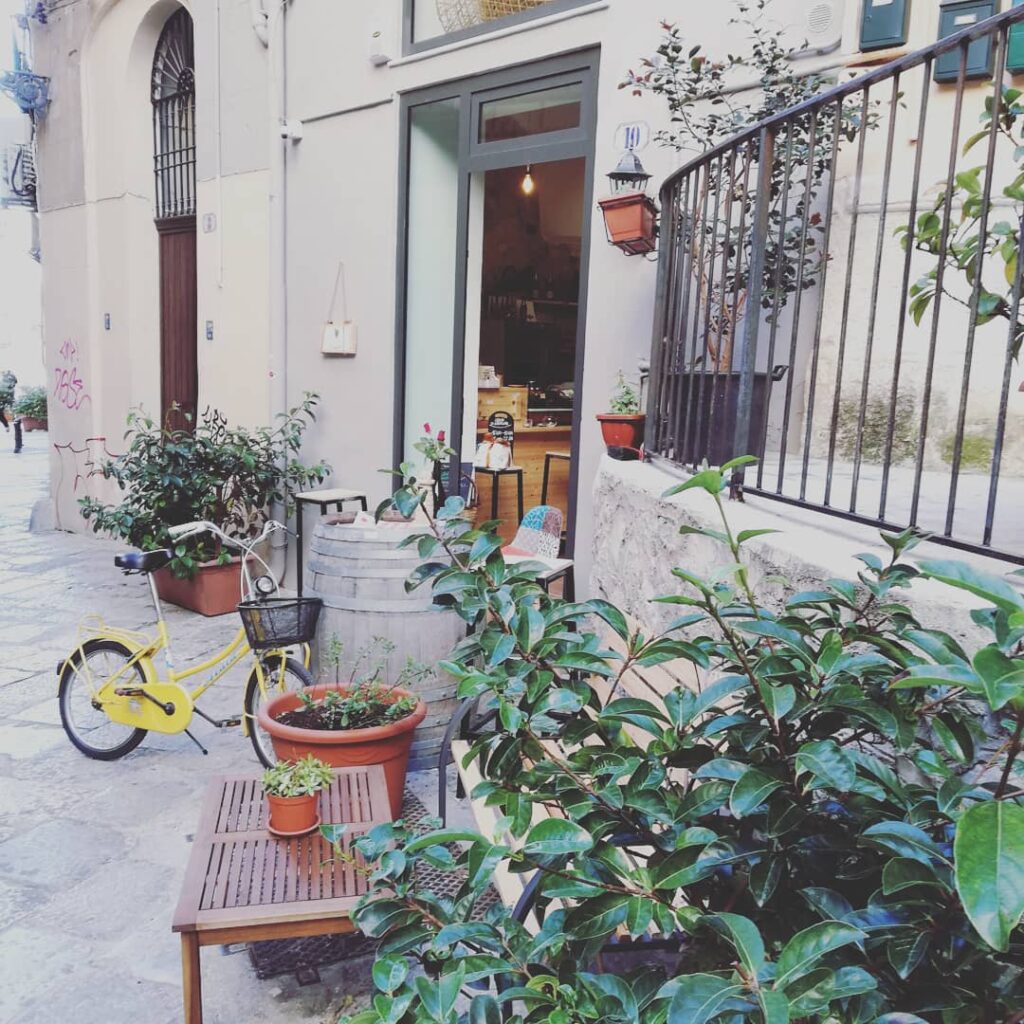 Retrobottega, in via Giuseppe La Farina 14, is the wine shop and bar by Prezzemolo & Vitale, the Palermo-born supermarket chain that rhymes with local and niche product. Here your every wine or spirits wish can become true thanks to Steve, your faithful genie of the (Burgundy) bottle, telling you all about wine – and all literature and music that goes well with it. From this week, Retrobottega will also host Percorso Sovversivo, a tasting of far-from-the-industrial-crowd wines, in the name of a vibrant and fun way of being winemakers.