A few steps away from Porta Carini, the entrance to Mercato del Capo, Towns of Italy has just opened a new cooking school, which we have visited for you. We had been looking for such an experience, combining a joyful atmosphere, a professional yet warm kitchen, simple yet special recepies, a journey combining observation and practice in an entertaining yet non-superficial way. We did find it!
The experience starts with a market visit with chef Serena, who tells us about typical products, the history of the market and its popular traditions. A short tour, early in the morning, which allows us to establish a connection with the city and takes us back to the kitchen just before the market enters rush hour.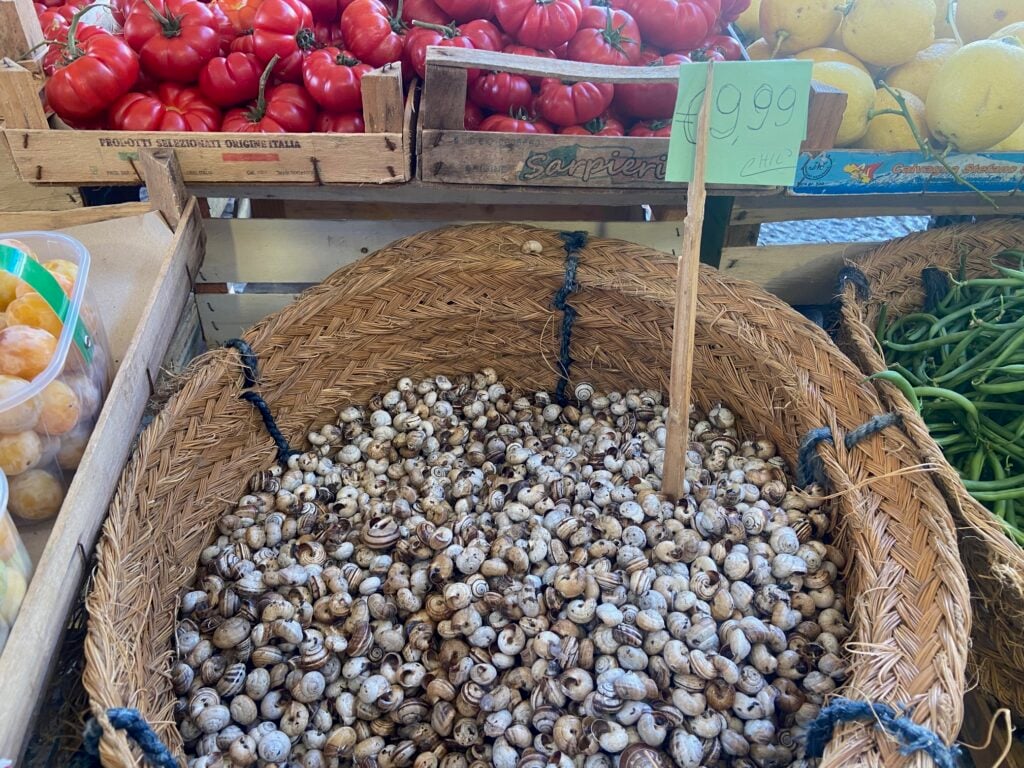 Back to the kitchen. Serena briefly illustrates what to expect from the day. We will prepare three dishes, following the recipes and the cooking tips she inherited from her grandma. The experience will be a mix between observation and hands-on work, and will end with a tasting of the dishes we will be cooking together.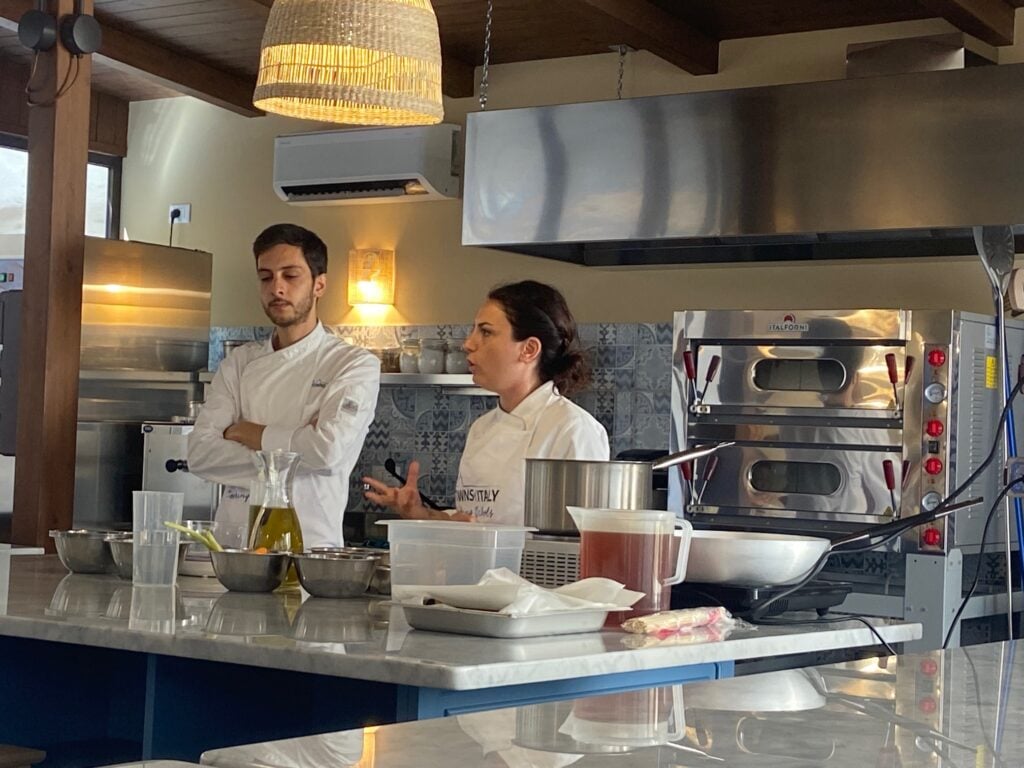 After observing Serena preparing a delicious meat ragout, starting a perfect Maillard reaction, we prepare the dough for maccaroni pasta al ferretto. We watch Serena knead the cannoli dough and make the ricotta cream, then we make together our arancine to be fried afterwards, shape the maccaroni, watch her make tomato sauce, we roll out the dough for cannoli and shape it, and so on, step after step, in a rather suprising and entertaining morning.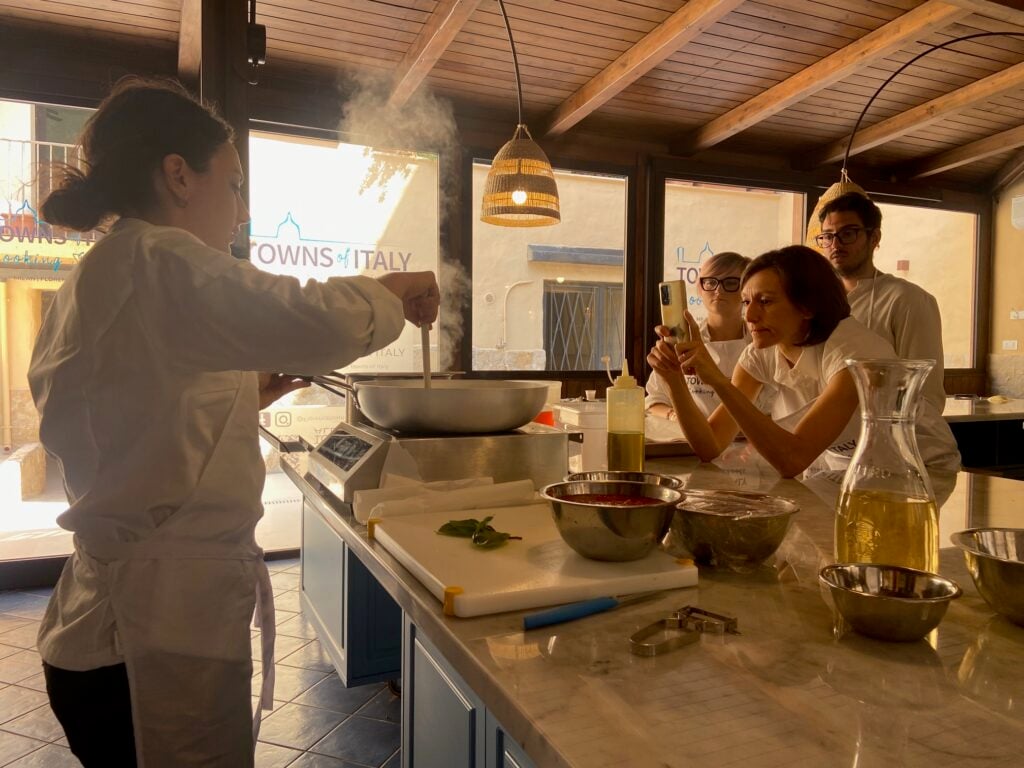 When we have lunch, we are both proud because we have cooked really well and moved, because the feeling is that we are tasting dishes coming from some remote time: arancina, pasta alla Norma and cannolo do not taste like they would in any bar or restaurant nowadays. They taste ancient, simpe and intense, as if we were sitting at Serena's grandma table.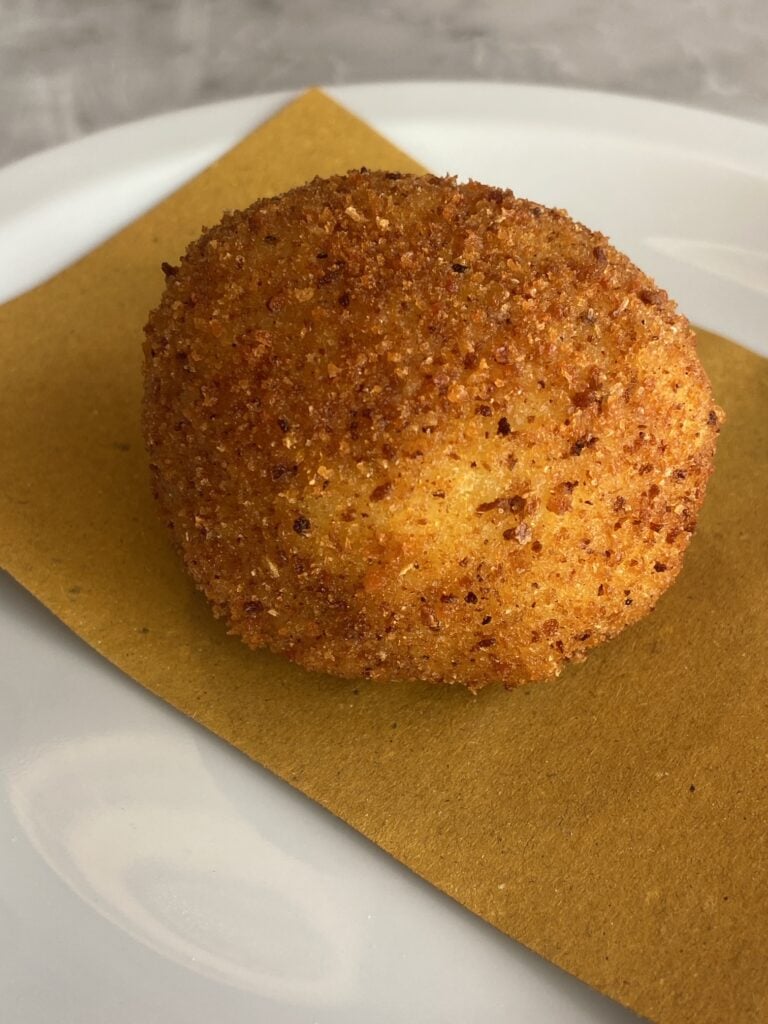 For more information or to book the experience you can write to our front desk who will share all details, times and prices. Both this class and the evening one on pizza and gelato making are also available for bookings via our website, in the additional services section you will find after room and rate selection.